Fees can be paid by cash, bank transfer, credit card or by monthly instalments via Payfort.
The fees are divided into 4 payments each year: April, August, October and December. The school sends an invoice by SMS and email to parents giving details of each payment. You can then choose how you wish to pay:
1. From Home: when you receive the invoice you can pay via the Payfort link by credit card or by instalments. Payfort is the school's monthly instalment-plan partner.
2.From Home: if you prefer you can pay by bank transfer. Please send an email to fees@alsson.com and request the payment form. Please choose which bank you wish to transfer to in your email. We accept transfers to QNB, CIB, NBE, Bank Misr, Mashreq, United National Bank  and soon HSBC –  (payment in full)
3. In School: if you prefer you can pay in cash or by credit card in our accounts department.
Please note: if you pay by bank transfer please email back the payment document to the Finance Department to fees@alsson.com
We will then confirm your payment and email you an official receipt.
Thank you for your cooperation.
Please find below
The full fees schedule for the British and the American Schools
The Tuition Schedule for both schools, transportation costs, siblings discount and admission fees
Click on the link below to download original pdf file
British and American Schools' Fees 2019-2020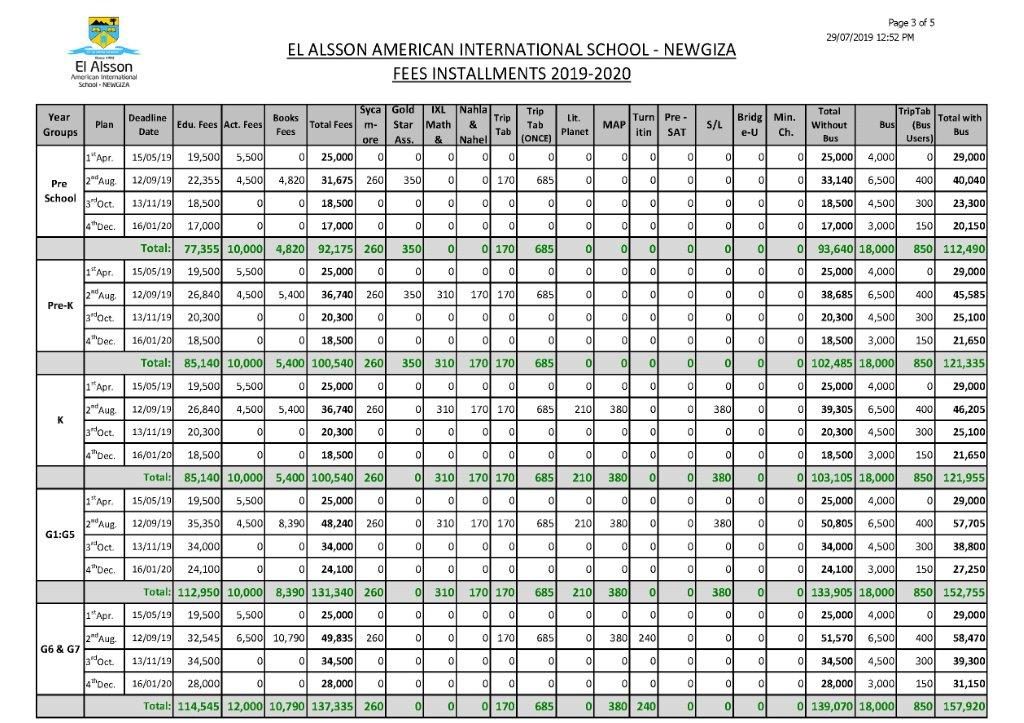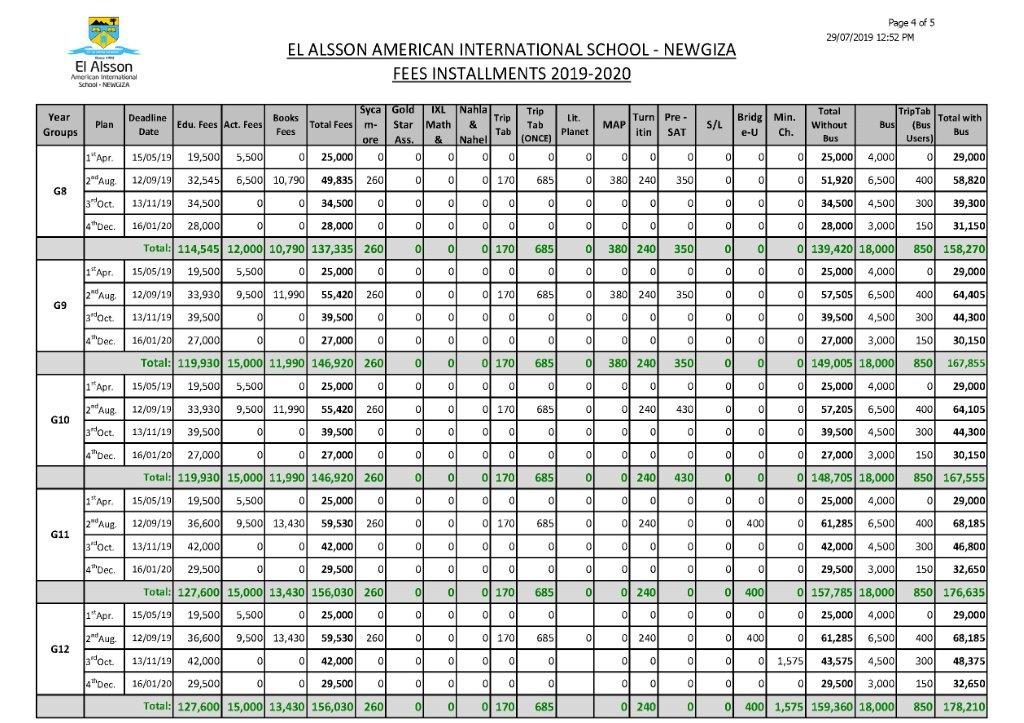 Please find below the tuition fees for both American and British, Admission Fees, Sibling discounts and transportation