Welcome to El Alsson British and American International School
El Alsson British and American International School was established in 1982, The school offers a British section from Foundation Stage 1 (3 year olds) to GCSE with a Sixth Form for AS & A-Level (18 year olds) and an American section Pre S - G12 with an option of taking AP courses. The school prides itself on being one of the best International schools in Cairo and after 37 years enjoys a reputation for successful quality education and dedicated customer care.
Alsson Announcements
& Letters
LATEST NEWS
More News chevron_right
During their trip to France during the Easter holiday, Y8 students enjoyed a full week of French culture eating croissants everyday, visiting touristic sites such...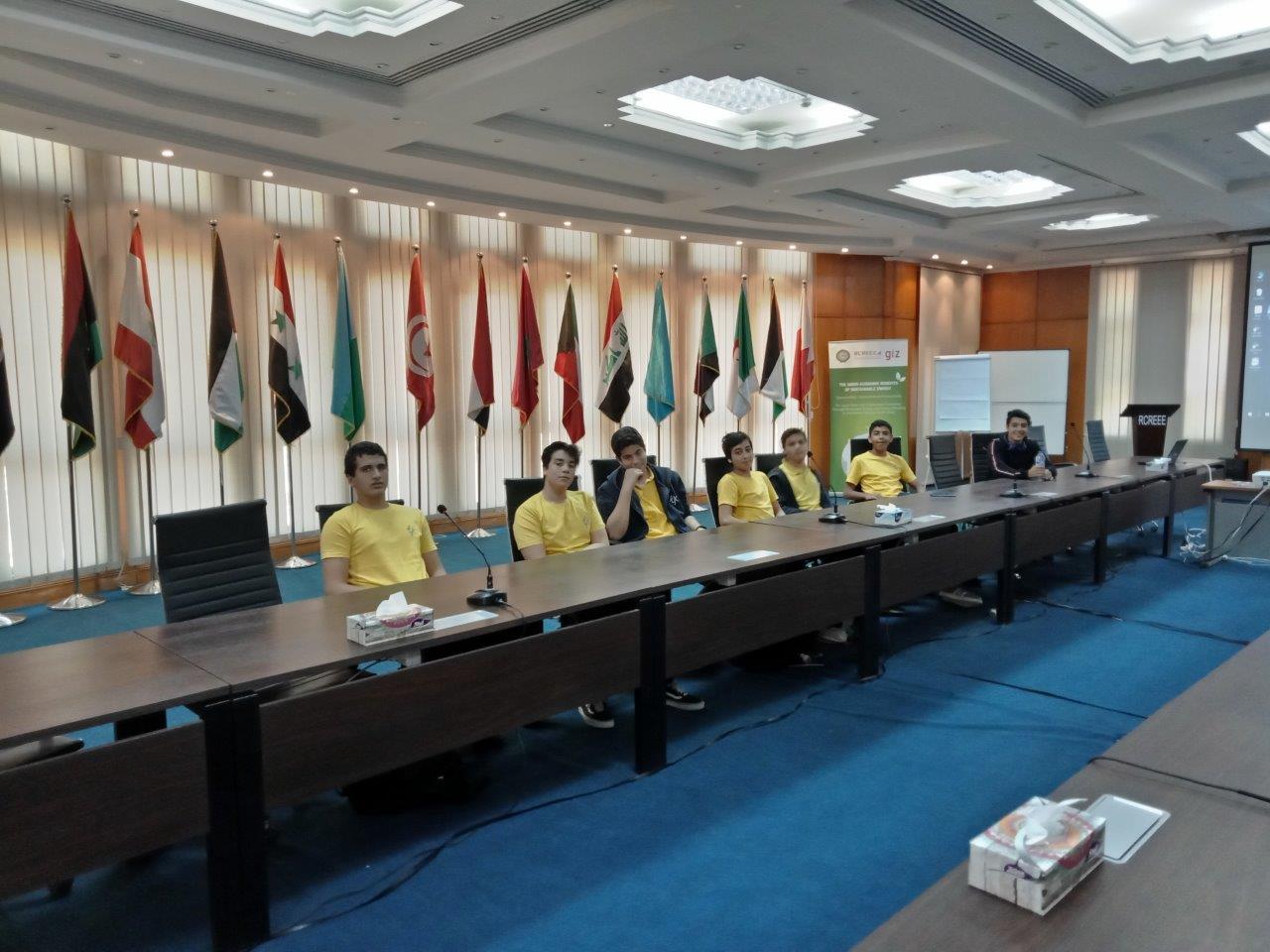 Last Thursday, our Y10 Economics class went on a trip to the Regional Center for Renewable and Energy Efficiency (RECREE) From the minute they arrived,...
More News chevron_right
SCHOOL CALENDAR
View Full Calendar chevron_right
chevron_left
Event / Concert / Show
From: Sat May 25 2019
To: Sat May 25 2019
Ramadan Retro 2 Show @ 1 pm
Applies to
Event / Concert / Show
From: Sun May 26 2019
To: Sun May 26 2019
Tawasol Ramadan Retro @2:30pm
Applies to Whole School
Educational
From: Sun May 26 2019
To: Thu May 30 2019
Y2-Y6 GL assessment week
Applies to British Primary
Event / Concert / Show
From: Mon May 27 2019
To: Mon May 27 2019
PreK Green Concert
Applies to American Elementary
Trips
From: Mon Jun 10 2019
To: Mon Jun 10 2019
Y4A WESC Sound Trip
Applies to British Primary
Educational
From: Mon Jun 10 2019
To: Mon Jun 10 2019
G5 Tasters' Day
Applies to American Elementary
Trips
From: Wed Jun 12 2019
To: Wed Jun 12 2019
Y4G WESC Sound Trip
Applies to British Primary
Trips
From: Thu Jun 13 2019
To: Thu Jun 13 2019
Y4E WESC Sound Trip
Applies to British Primary
Event / Concert / Show
From: Sun Jun 23 2019
To: Sun Jun 23 2019
G5 Pool Party
Applies to American Elementary
Educational
From: Mon Jun 24 2019
To: Mon Jun 24 2019
Primary Term 2 Reports Out
Applies to British Primary
Event / Concert / Show
From: Mon Jun 24 2019
To: Mon Jun 24 2019
G4 Concerts
Applies to American Elementary
Event / Concert / Show
From: Tue Jun 25 2019
To: Tue Jun 25 2019
Class of 2019 Graduation Ceremony
Applies to American Senior , British Secondary
Holidays
From: Sun Sep 1 2019
To: Sun Sep 1 2019
Islamic New Year
Applies to Whole School
Educational
From: Mon Sep 2 2019
To: Mon Sep 2 2019
School Starts
Applies to Whole School
chevron_right
chevron_left
Event / Concert / Show
From: Sun May 26 2019
To: Sun May 26 2019
Tawasol Ramadan Retro @2:30pm
Applies to Whole School
Event / Concert / Show
From: Wed May 22 2019
To: Wed May 22 2019
Y5E Class Assembly in the theatre 8:15am
Applies to British Primary
Event / Concert / Show
From: Sat May 25 2019
To: Sat May 25 2019
Ramadan Retro 2 Show @ 1 pm
Applies to
Event / Concert / Show
From: Thu May 23 2019
To: Thu May 23 2019
Ramadan Retro 2 Show (Postponed to Sunday)
Applies to Whole School
Event / Concert / Show
From: Thu May 23 2019
To: Thu May 23 2019
Alsson Kheir Iftar for Orphans 4:30 – 8 pm
Applies to
chevron_right
View Full Calendar chevron_right
FEATURED EVENTS
More Events chevron_right