El Alsson School was established in 1982 as a private English school, licensed by the Egyptian Ministry of Education. In 1992, in response to numerous requests by parents for an alternative style of education to the Ministry's National programme, the English Academy International as it was called at the time was opened, offering the British curriculum leading to Cambridge IGCSE, A/S and A-Levels.
The school then had two tracks: the Egyptian National leading to the Sanawi'ama exam, and the International, leading to Cambridge IGCSE, AS and A-Level.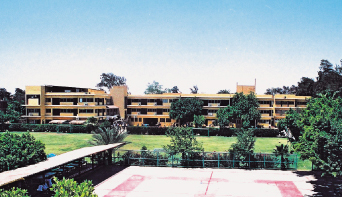 From when the British section was introduced the two sections of El Alsson have shared the same buildings and facilities as they still do today, and teaching staff have always been a mixture of Egyptian and expatriate teachers working together. All children entering the school in Reception and Year 1 (ages 4 and 5) followed the English Curriculum for two years, and thereafter parents were asked to decide whether they wanted their children to continue with an International education or switch to the Egyptian Ministry of Education National programme.
In 2001, El Alsson International School was approved as a centre for Edexcel GCSE, A/S and A-Level programmes as an alternative to the examination-based, cramming-style IGCSE system, and we dropped the name English Academy and became the El Alsson British International School. We believed that the way IGCSE's were delivered was not very beneficial to the students and time has proved us right. With consistently excellent results, GCSE's A/S and A-Levels have become very popular and well received by both students and parents. For all of our students, El Alsson has been able to provide an interesting and demanding curriculum with a wide range of subjects available, taught by experienced UK teachers.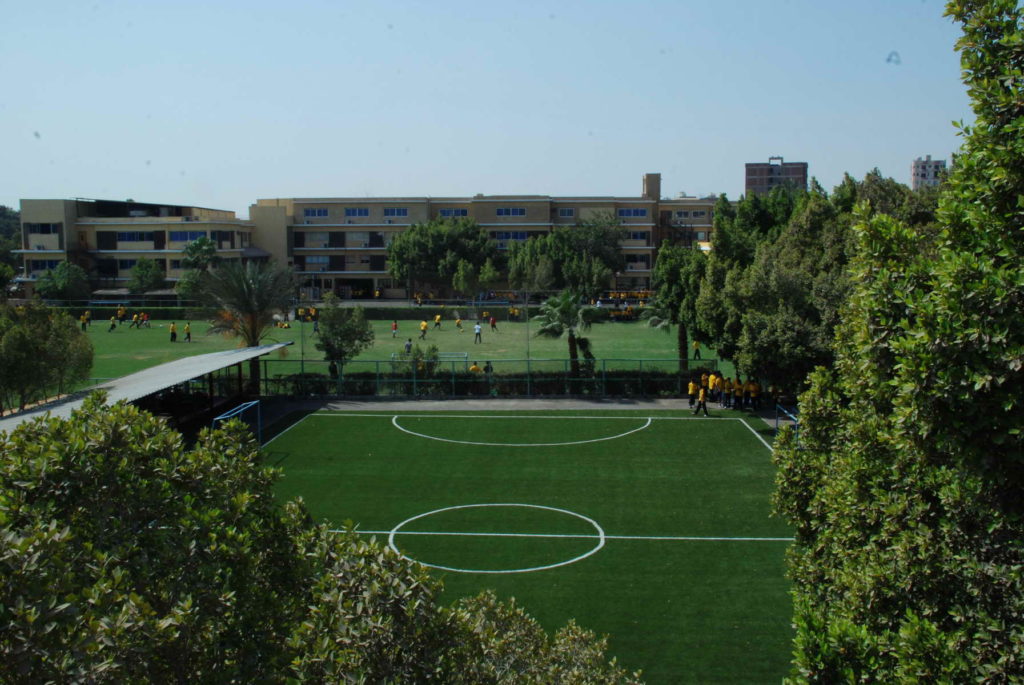 In 2006, parents were tired and disillusioned with the Sanawi 'ama system and asked the school for one final change, so we introduced the American Section, closing the National Ministry of Education section, and became El Alsson British and American International School.
In 2017, El Alsson School moved to its new campus located in NEWGIZA on a 14 fedaan site with state-of-the-art facilities.  El Alsson School  NewGiza features two separate schools; the British School and the American School. Each school is comprised of two semi attached buildings; Primary/Elementary and Secondary/Senior buildings. Each school is equipped with two large libraries, computer labs, science labs, two small halls for the Junior Schools
The school features a Performing Arts Building with music rooms, a theatre and a radio broadcasting studio. It also features a Sports Hall with a pool, basketball courts and dancing and fitness rooms (to open September 2019). This is in addition to the outdoor football and basketball courts as well as the children's playgrounds.
To date, although we only offer the British and American Education Systems, all sections of the school teach the Ministry of Education Arabic and Religion programmes for Egyptian students. Students from expatriate families follow an Arabic as a Second Language course as part of their studies.