Art Studios: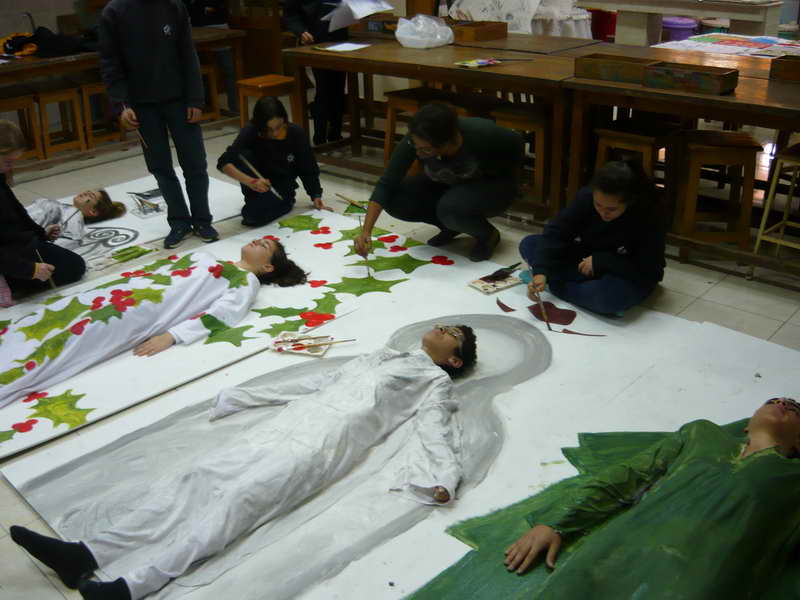 The school has a formidable reputation for its outstanding art work. There are spacious studios in the senior school and an outside heavy/messy area for large works, pottery, sculpture and casting. Every year the school mounts a whole school Art Exhibition, which has become a real art-event in the city.
Library:

The senior library covers an area of 480sqm. with seating for 120 students. It is WI-FI'd and includes an AVA area, internet computers, 20,000 books and periodicals, and is fully computerized using the Oliver system. There are individual DVD/Video carrels, comfortable reading lounge areas and group study tables. A 30-seat training and DVD/Video viewing room completes the facility.
Drama Studio and Theatre:

The theatre/drama studio is a flexible and versatile facility in the senior school in as much, and has hosted everything from experimental drama workshops to Shakespeare productions to quizzes. Seating around 250 in the round, thrust stage or classical Victorian curtained stage, the theatre has a history of many outstanding shows. From My Fair Lady to Grease, the school has a proud tradition of quality 'known' productions right through to simple plays written and produced by the children themselves.
Science Laboratories:
The senior school has 10 science laboratories, for specialized physics, chemistry and biology groups as well as for younger students. Students really do science in our labs. All are equipped with computers and data projectors, and are connected to the internet to aid teachers in accessing 'real-stuff' for the children. The science equipment and teaching aids are extremely good, and the department is supported with 3 full-time, qualified technicians.
ICT facilities:
The senior school has 4 ICT suites connected to a dedicated education network. The whole system is run through our own IT support facility, staffed by 4 full-time B.Sc computer technicians. The school uses and promotes VLE (Virtual Learning Environments) where students will find lesson information, schedules, homework and links in all subjects.
Physical Education:
The School offers a broad curriculum in PE with a wide range of different sports and activities and has a variety of areas to use: grass and artificial fields, hard surfaces and tartan.. Students are also encouraged to take part in the school teams, and the PE department is constantly busy in inter-school sports events and tournaments, both locally and internationally. Our winning record is impressive, even in newly-introduced sports such as Rugby. The multi-purpose fitness room is used extensively
throughout the day and for after school extra-curricular activities.