Primary School
Sand & Climbing Area: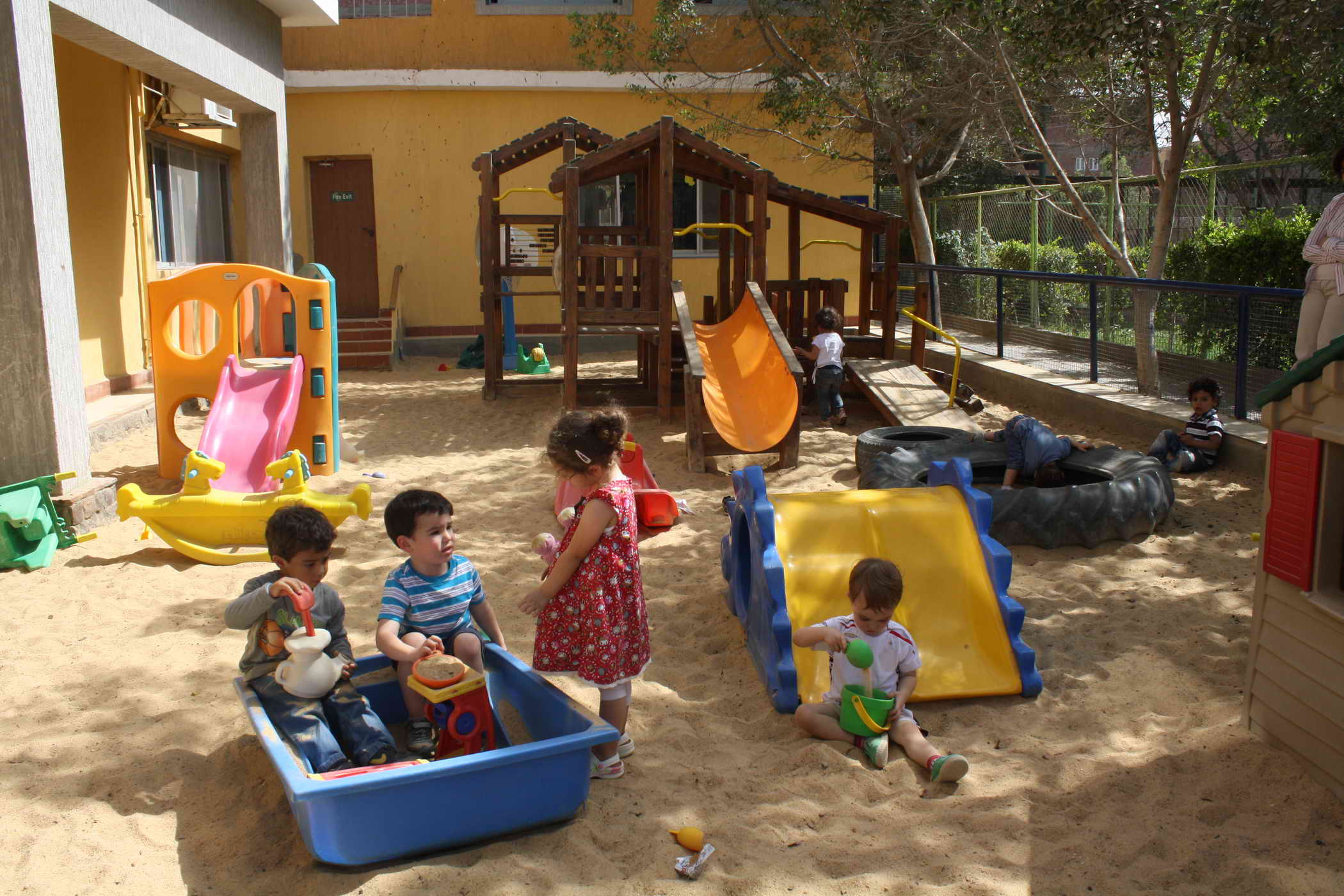 The FS1 (3 year olds) have their own activity garden attached to their nursery building and older children use the big apparatus facility. Children are carefully supervised at all times in these areas and the surfaces are either grass or sand.
FS1 Classrooms:
Foundation Stage 1 has an independent building consisting of spacious class rooms allowing children plenty of space to play, explore, eat and nap. Their bathrooms are conveniently located within their building with no need to run from one place to another.
FS2 Classrooms:
All FS2 classes are spacious and air-conditioned. They are divided into 3 or 4 corners with 8 chairs on each to accomodate a maximum of 24 students per class. Numeracy and literacy play a big part in the children's early years curriculum.
Courtyards:
FS2 (4 year olds) classrooms are grouped around a huge central courtyard which is
used for sand and water play, art and messy activities, small reading groups and a hundred and
one other activities.
Primary Classrooms :

All classrooms in the Primary are bright and airey (as well as being air-conditioned.)
Classrooms are internet connected, as well as having their own materials and equipment, teachers have access to our huge resource department.
New Early Years and Primary Playground :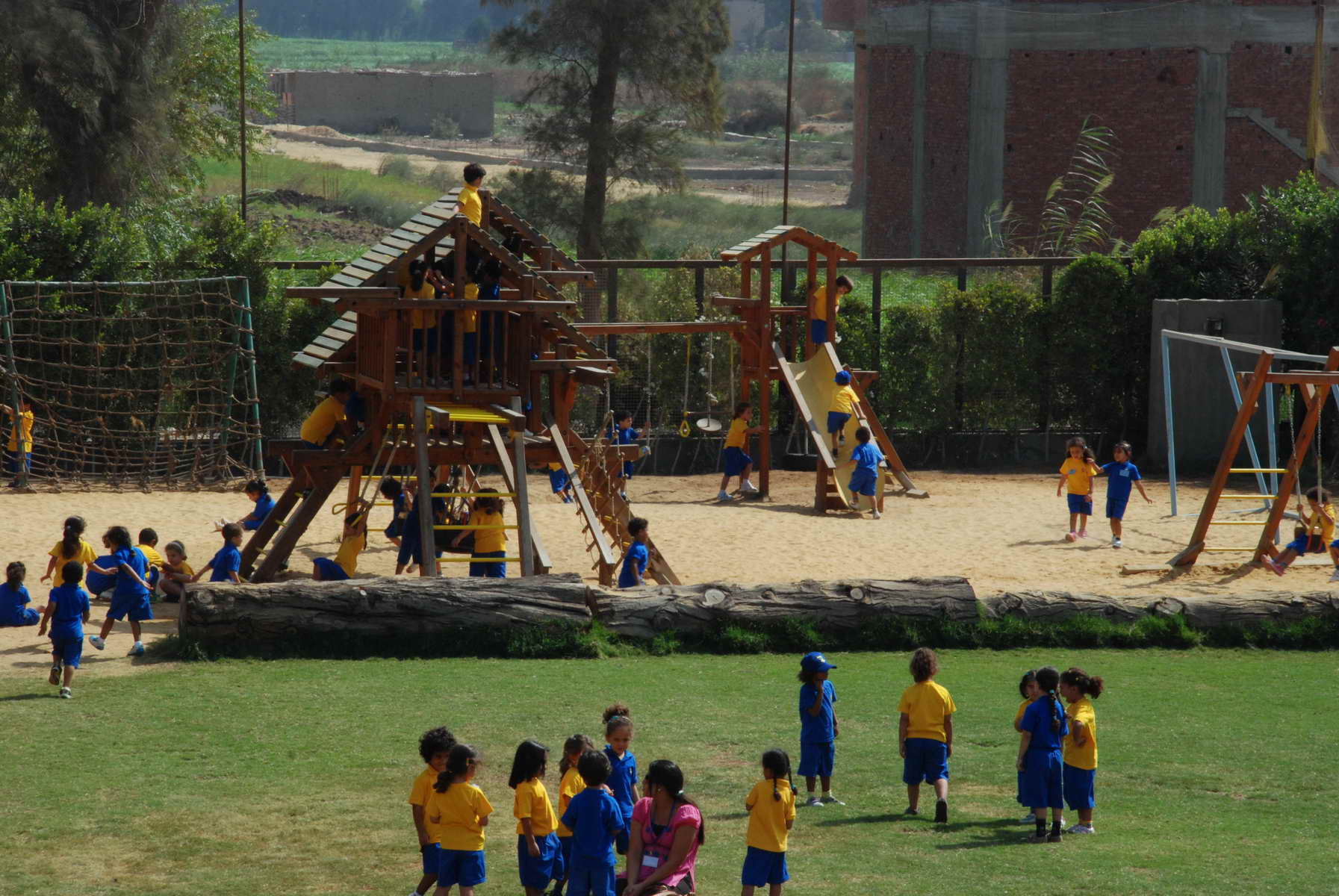 With the new renovations and expansions, El Alsson has aquired and built a new playground in the Early Years and Primary area to give them more room and space to play, run around on a soft field. Children are always supervised and attended during their time on the playground and field.
The Library:
The Primary Library is planned and designed for young children. It is 130 m2 with more than 15,000 books. There is a story area, DVD and Video group viewing section. Research terminals are connected to the Library Oliver system and the internet, so students can search the library as well as web browse information, or even access other public libraries.
Art :
The Primary school has its own art studios used by all of the children and staffed by two full-time primary art teachers. The studios have data projectors linked to the internet which enables the teachers to hugely broaden the children's learning experience. Every year the school presents a public art exhibition in November from 4 year olds to 18 year olds in the British Council Exhibition Area.
New Primary Art Suite: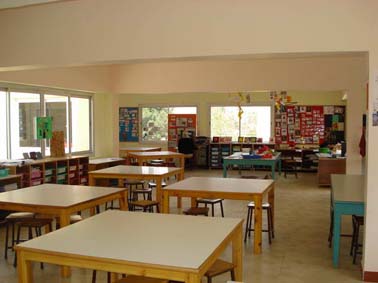 El Alsson has also built a new Primary Art Suite that is staffed by two full-time specialists and used by all of the Primary children. Situated in a seperate building, the large, bright, open-plan studios can accomodate up to 50 children at a time.
Learning Support :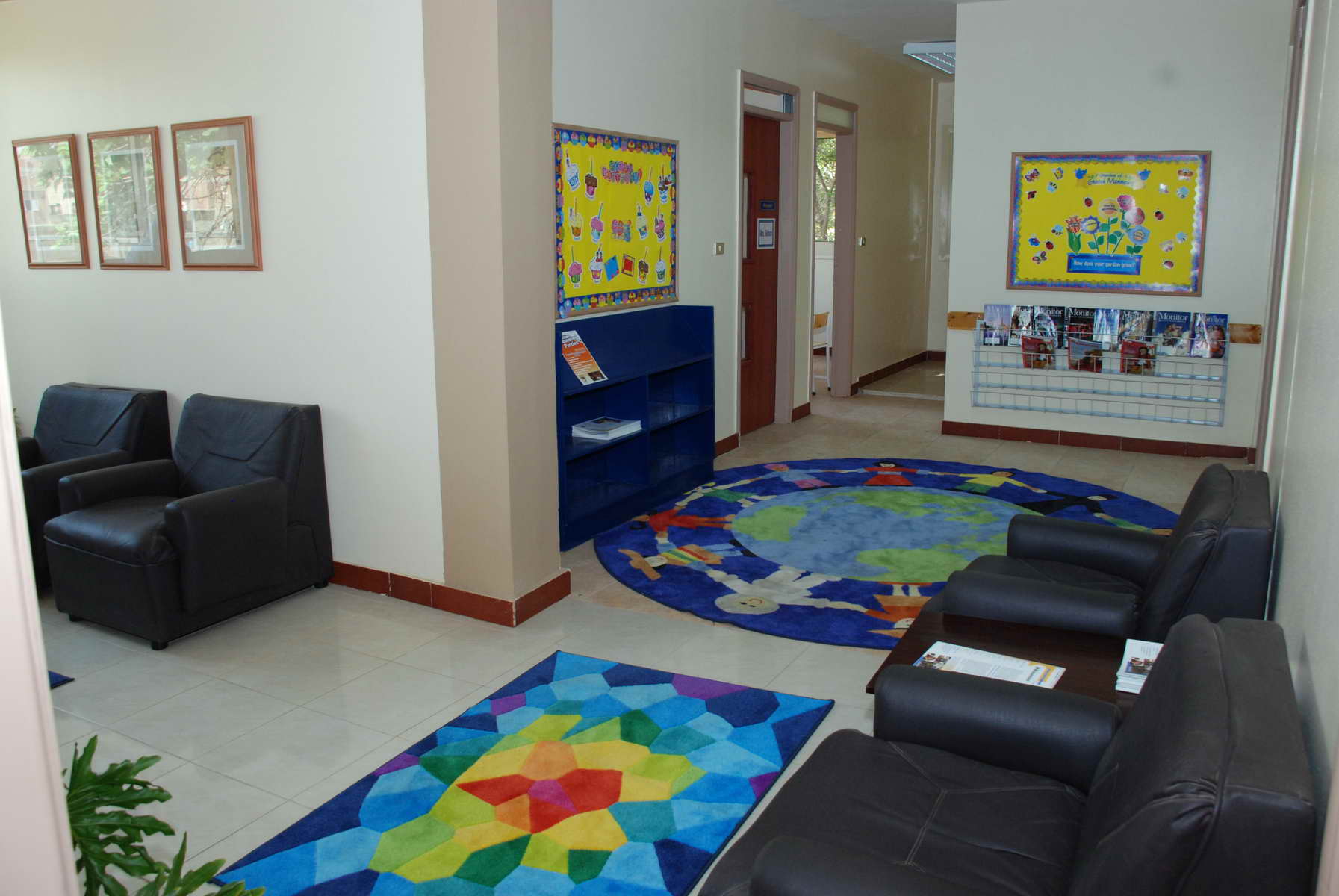 We have a new Learning Support Suite built on top of the clinic. The Learning Support Services Team works closely with classroom teachers and employs strategies within available resources to support students in reaching their full potential and access the mainstream curriculum. El Alsson Learning Support team caters to the needs of students with mild learning disabilities and/or students who have trouble accessing the curriculum due to English language deficincies or need for specific teaching styles.
Primary ICT:
2 full-time teachers head up this facility and provide a challenging curriculum in computer studies for these young children. Class teachers can also book the ICT suite when available for special projects as well as use their classroom computers. The whole aim is to make computers part of the curriculum, a tool that the children learn to use naturally. The Primary ICT suite has a data projector and a smart board, where students learn specific computer skills and become competent with different sofware packages. Also, all classrooms in the Primary School have computers for the use of teachers and students.
The Primary amphitheatre:
The primary has its own outside amphitheatre where concerts and plays are performed. It can be used during the day and also, rather spectacularly at night!
The Primary Multi-purpose Hall: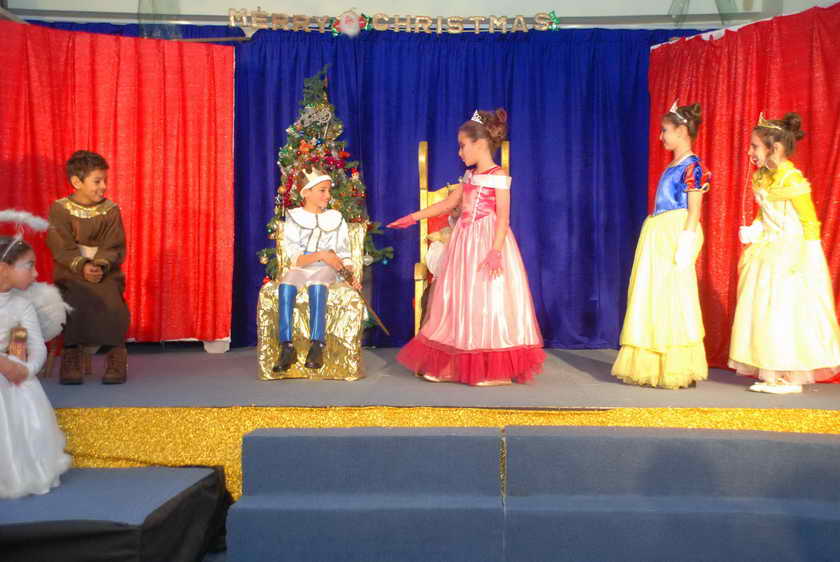 The Primary School also has a new multi-purpose hall which is used for assemblies, drama productions and concerts as well.
Physical Education:
Physical education is vital part of the children's curriculum. Fortunately the school has large playgrounds
and extensive sports fields (grass, artificial grass, tartan and hard s
urfaces) as well as exciting activity equipment areas.
There is also an inside gymnasium for simple activities, dance and movement. Every year there are some pretty serious year groups sports days!
Music Room:
Music is taught to Early Years and Primary children and is integrated into class and
year group performances. All children are encouraged to learn instruments in small groupos and one-to-one lessons are offered. We have built a spacious new music suite on top of FS1 that has a small stage to accomodate small class performances. It is also equipped with 3 seperate music practice rooms from the outside to enable students to practise specific instruments in private.